NEWS ARCHIV July/August 2007
August 2007
New headstudy of...
SILVER - JCH Scent-of-Fame A Kiss In Time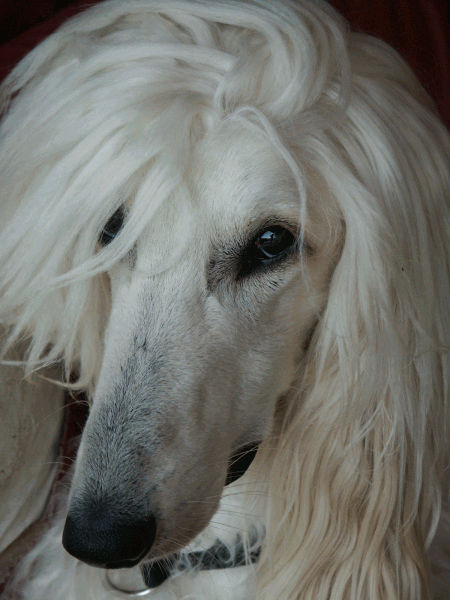 JASON - JCH Scent-of-Fame Arabian Nights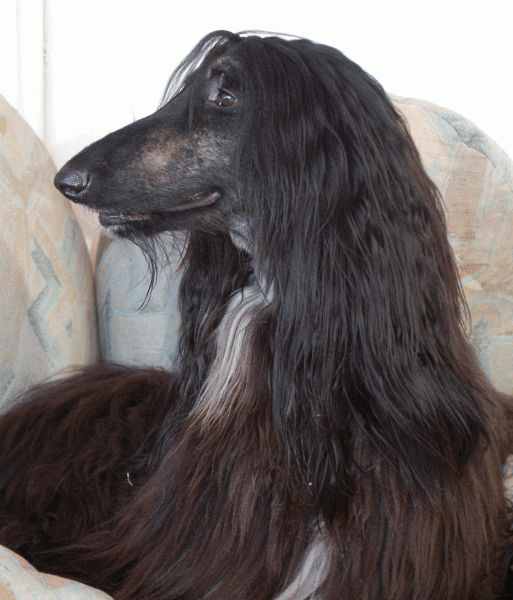 ***********************************
We are proud of Melvin`s kids...!
Here is his daughter Shelby, breed and owned by the Deloubelle kennel: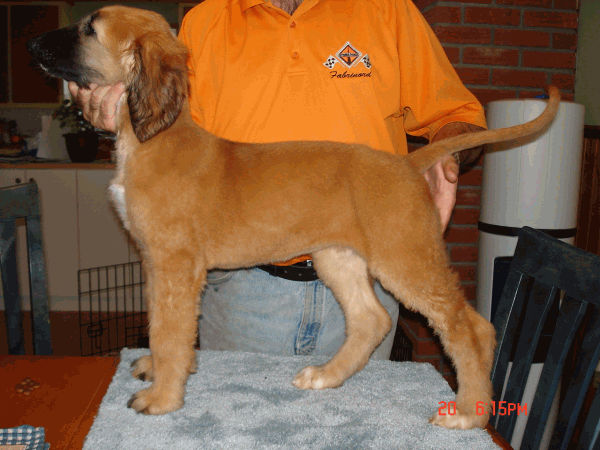 (MCH Scent-of-Fame Above The Clouds x Am-Can CH Maya's Tahnee Marah of Simoon)

Melvin, the father: CH Scent-of-Fame Above The Clouds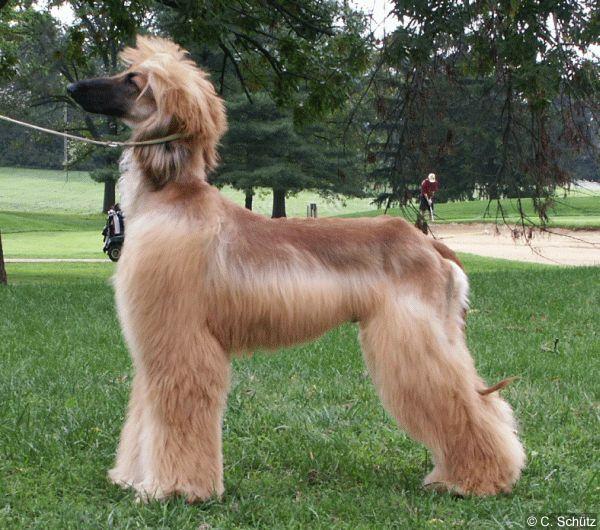 ...with 15 month!
There is also an UPDATE of Melvin and KeyKey puppies at the Deloubelle website !
One black and tan boy out of this promising combination is still available...!

*****************************
Puppies almost 5 weeks - first stack!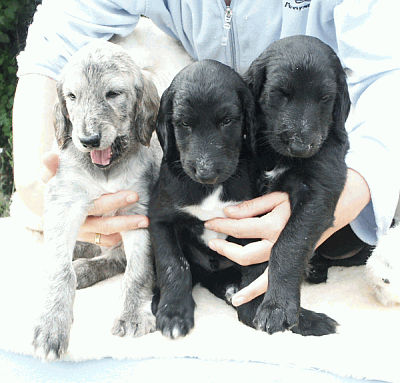 New puppypics online...


Almost 4 weeks!
We are three weeks already...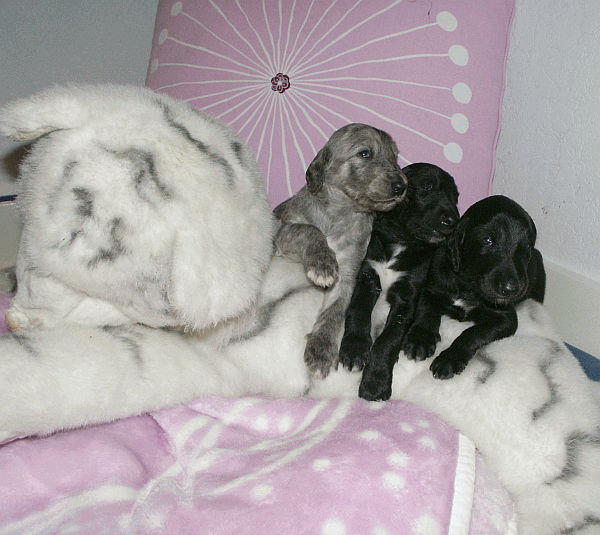 PUPPIES almost 3 weeks - enjoy >>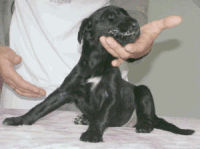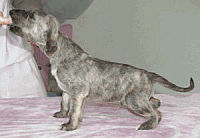 July 2007
The summer is hot...
The PUPPYPAGE is always updated...have a look >>
New puppypics of the Lea x Comment kids - 1 week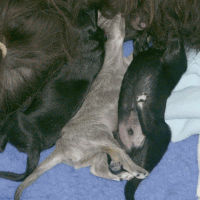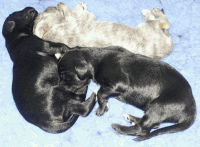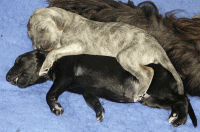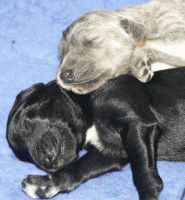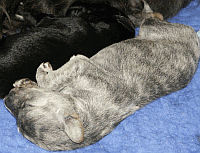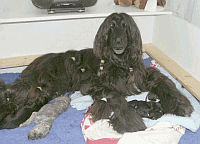 MORE >>>
New puppypics of the Deloubelle-Kennel online...

Melvin-KeyKey Puppies




MORE >>>

Melvin-Tahnee puppies







MORE >>>

07/18/2007
Already 2 years over....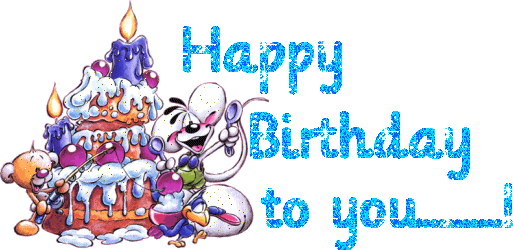 HAPPY BIRTHDAY to our wonderful A-Litter-Babies....
....you made us all so proud and you all brighten our days!
Our pricious little princess Grace, who started her German Champion,
our eyecatching white boy Silver with his distinctive gate, who started two Champion titles and who is Lux. Jun. CH
and our stunning Jason - the proud mover....who also started two Champion titles and who is also Lux. Jun. CH
and:
Melvin in Canada, already proud daddy of two beautiful litters in the Deloubelle Kennel and Can. Champion!
Mr. Dean in Canada with Sheila and Clif, our multiple Group Winner and also Can. Champion!
Clark in USA with Alisa, our flashy boy and "waterdog" ,who already started his US CH!
Armani in USA with Suzan and Rob, our prestigious boy...
and never forgotten
Gazon, our joy, who lost the fight against an insidious disease - lungtorsion - and left us all much too soon!
He is still missed by us and all who loved him and especially by his owners Christine and Michael!

A lot of hughs and kisses to you all and a wonderful day!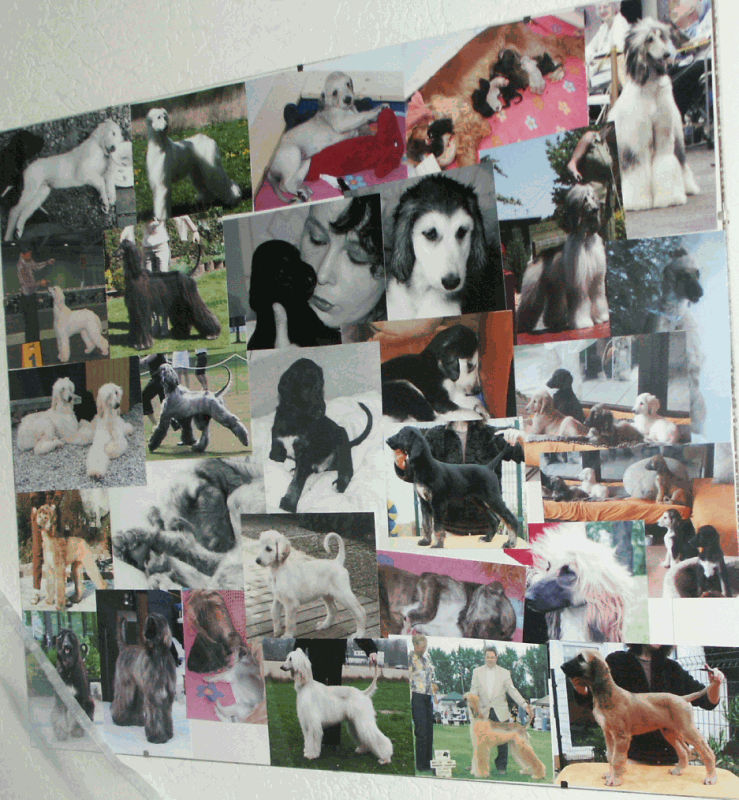 And what could be a more beautiful present to this special date?
Our new litter - the three B-Boys ;-)
07/16/2007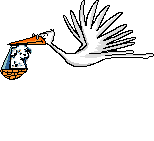 We are happy and proud to announce,
that our beautiful Lea gave birth to three precious babies -
3 gorgeous and stunning boys!
2 black&brindle and 1 blue brindle (oysterbrindle)
Mom and babies doing good.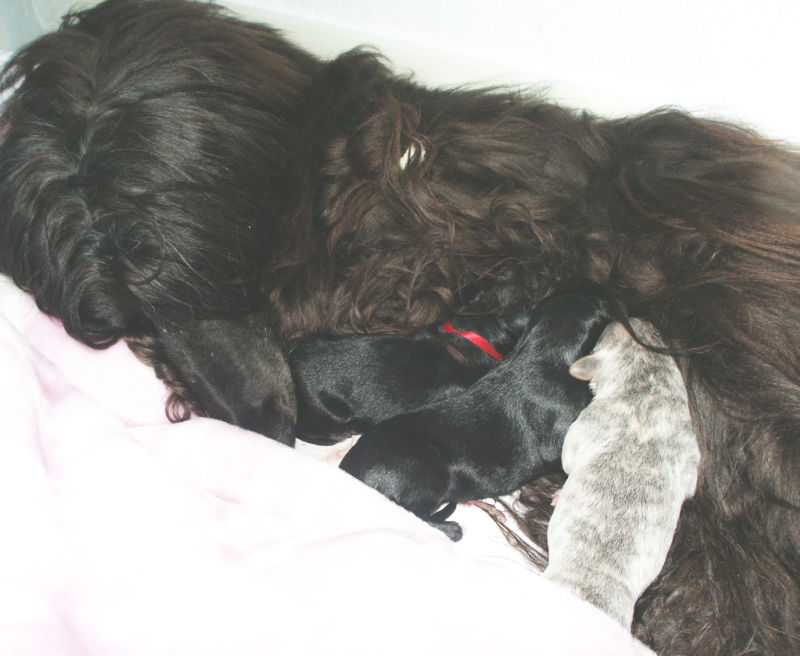 Greatings to COMMENT, the proud Daddy.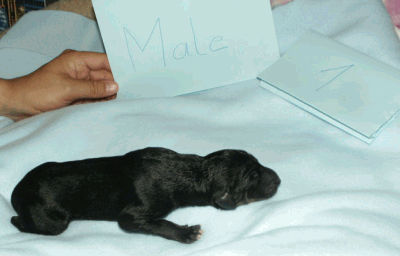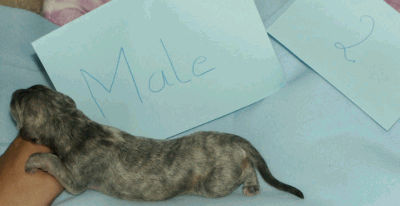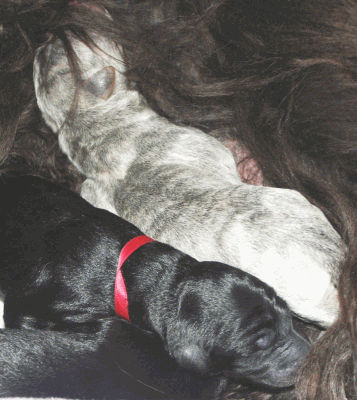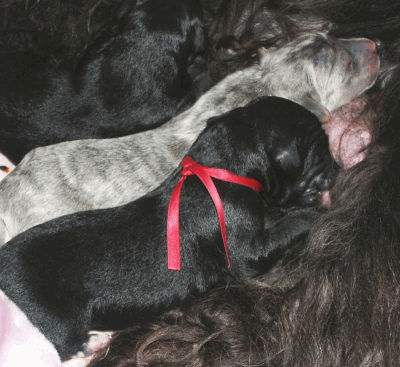 More pictures you can find under PUPPIES!

Not forgotten...



In deep love!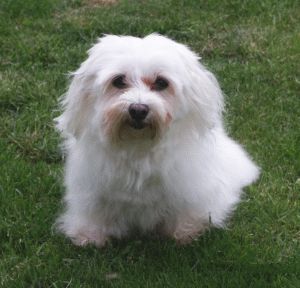 GINA
*16.12.1992 - 16.07.2006
New pictures of the Melvin-KeyKey puppies (2 week) are online!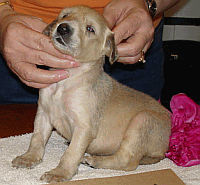 May 17th 2007
When we are planning our breedings we are preparing the future.......
........believing in our dreams and visions!
We are happy, proud and excited to announce the mating between
SBIS CH Xenos Comment and CH Deloubelle Taza Icing On T`Cake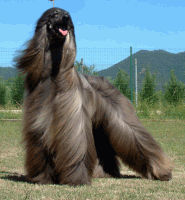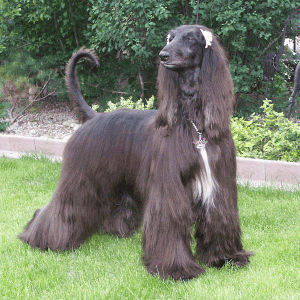 This breeding is strongly linebred on Chevy
"MSBIS & MBIS Am. It. CH Gazon Say What you Mean"
and is based on Akaba/Falstaff/Pahlavi/Sanallah

Movement - Structure - Attitude
Be excited!!!
Thank you Roberto for letting us use Comment,
a stunning young male with a gentle character and an approved producer,
for the breeding with our beautiful and very special girl Lea!
We are awaiting the puppies in the mid of July!
-----------------------------------------------------------------------------
NEWS September to December 2006