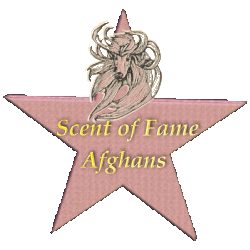 Scent-of-Fame Afghan Hounds

BEST FRIENDS

At our monthly get-together with our friends Thomas and Ivonne
and our visit at their home, Glenn met Jessroy the first time!
It was also the first meeting with a cat anyway....;-)

....and it seems Glenn & Jessroy became very best friends from the first moment...

"Hi, who are you?"

"I am Glenn, I am an Afghan Hound"
"I am Jessroy, my friends call me Jessy, and I am a Somali male cat"

"Come right up to me!"

"Ahhh, much better"

"New friends"




"Kiss, kiss"



"Good bye, see you soon again"
Scent-of-Fame Afghan Hounds - Copyright (c) 2014