Sat. Nov. 17, 2007
WD/BW/BOB and Group 2
@ Council Bluffs Kennel Club Inc, Lincoln, Nebraska

Judge: Mr. Randy E Garren
Handler: Kelly Ray (Lyrix Afghan Hounds)


Trip to Denver Sept 2007

71st. National Specialty Afghan Hound Club of America

Dean places fourth in Open Dog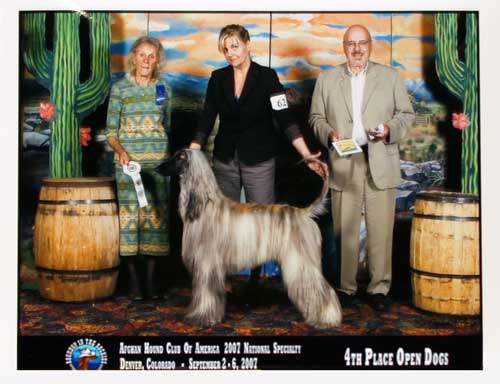 Bath between shows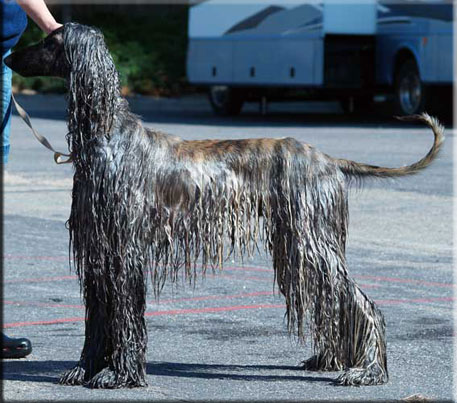 ---

Afghan Hound Club of Greater Denver Specialty

Dean received Reserved Winners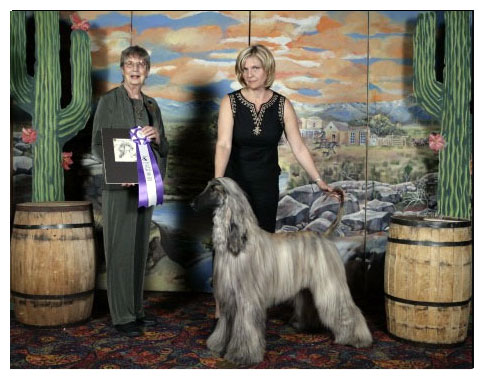 ---
Saturday ~ Evergreen Colorado All Breed Show

Dean Placed Fourth in Open Dog

OPEN DOG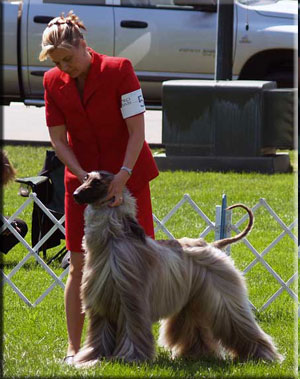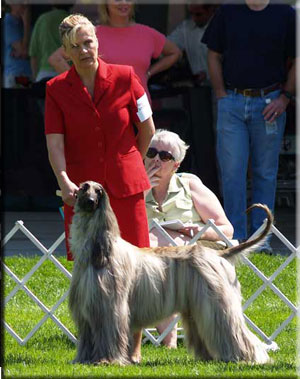 Sunday ~ Evergreen Colorado All Breed Show

Dean placed first in Open Dog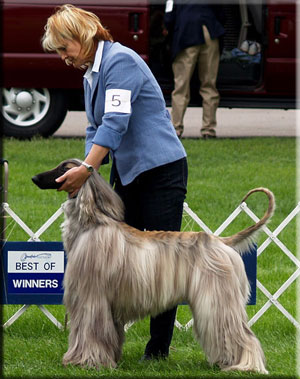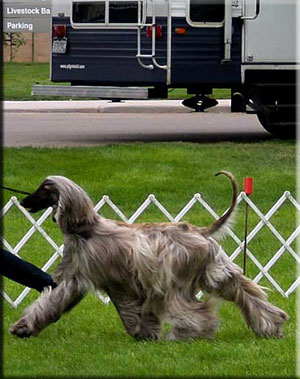 Whitehorse, Yukon - all breed show
Six Group Placements
4 Grp 1 & 2 Grp 3

Anchorage, Alaska ~ January 2007 ... Two Best of Breed and one Group Third
His first 4 points towards his US championship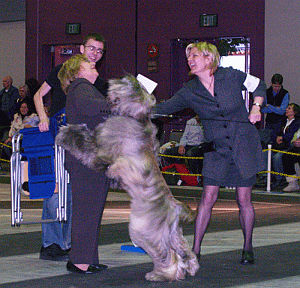 Dean says "thank you" to his judge ;-)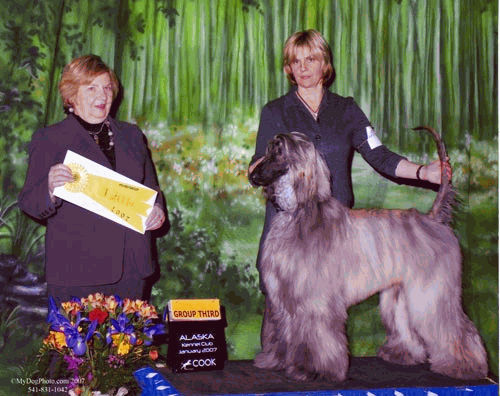 Vancouver ~ July 21 & 22 2006
Can. CH Scent-of-Fame A Magic Time "DEAN"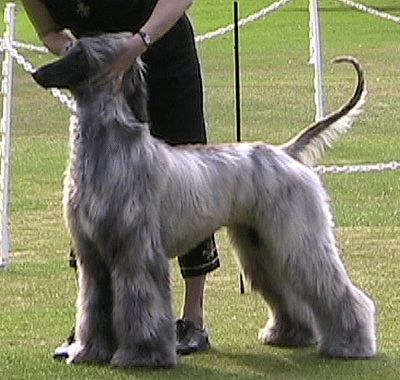 finished his Can Champion and won on two days owner handeld at the
Vancouver Island Afghan Hound Association Specialty Show
Winners Dog
Best of Winners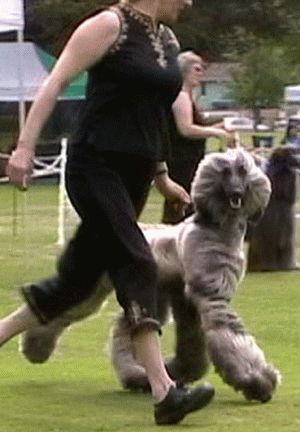 Metro Valley Afghan Association Specialties
Winners Dog
Best of Winners
Best of Opposite Sex
over top winning American and Canadian specials!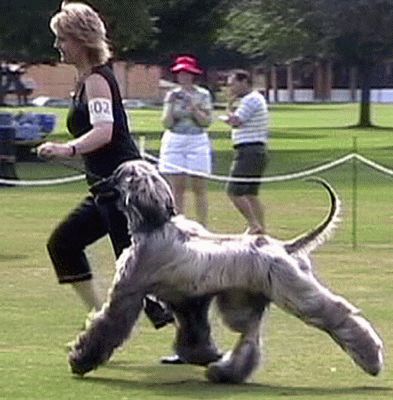 CONGRATULATIONS Sheila and DEAN, what a great job!

Whitehorse, Yukon ~ June 16, 17 & 18 2006
35th Annual All Breed Championship Show
Mt. McIntyre Rec. Centre ~ Thurs. June 16, 17 & 18 2006 ..... in Whitehorse, Yukon
Third day.....

DEAN got another Second in Group .... another Fourth in Group and another Best Puppy in Group
We are proud!
Thank you Sheila and Clif for your good work and for all this wonderful pictures...!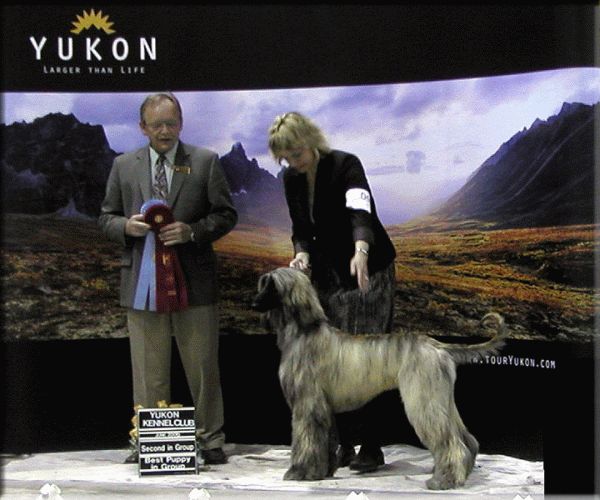 CONGRATULATIONS DEAN - Way to go!
Second day:
DEAN took FOURTH PLACE in GROUP at the second day!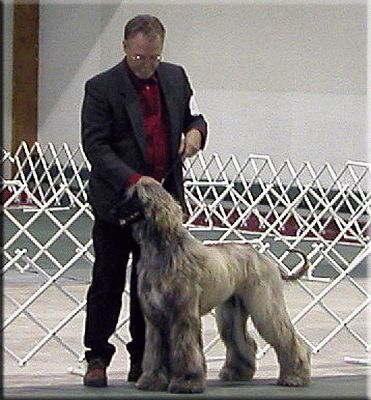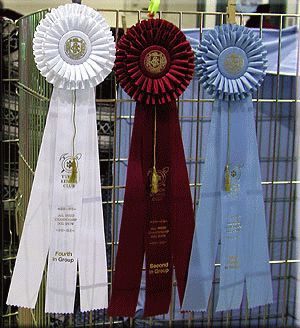 First day:
Dean took Second Place in the hound group and then took Best Puppy in Group.
Here is the hound group.

Here are the top four dogs.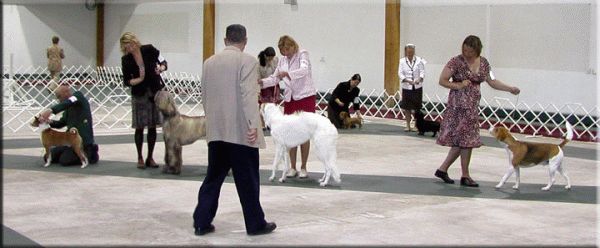 1st 2nd 3rd 4th
Here he is relaxing after the win.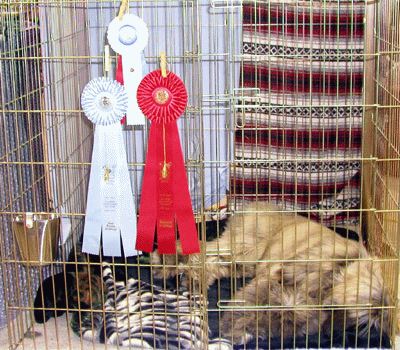 ---
Fort St John, BC ~ May 19 - 21, 2006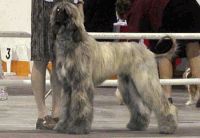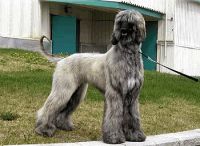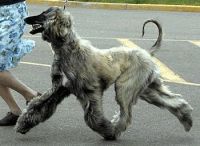 Three times Best Puppy in Group on one weekend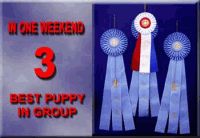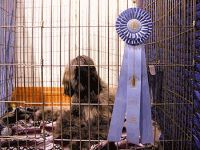 ---
Best of Breed Line-up ~ Renaissance Dog Association ~ April 7,8 & 9 ~ Chilliwack, B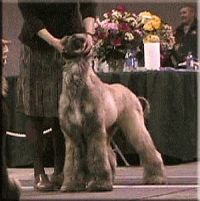 Three Reserve Winners
Two Best Puppy In Breed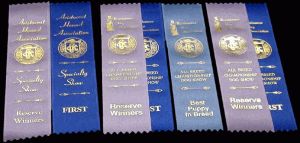 ---
First show:
Anchorage Alaska ~ January 28 & 29 2006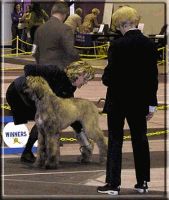 Best Puppy in Breed