Kentucky show circuit
15/17/18 March 2007
1 place, winners and best of winners under breeder judge Lynne Schanzle


2 place under Mrs. Helen Winski Stein
3 place under Mrs. Jacquline Stacy
Many CONGRATULATIONS to Alisa with Clark

Afghan Hound Specialty
9/10/11 March 2007
Potomac Specialty, Judge Mr. Ramon Podesta/Chile
place 3 out of 17 - open class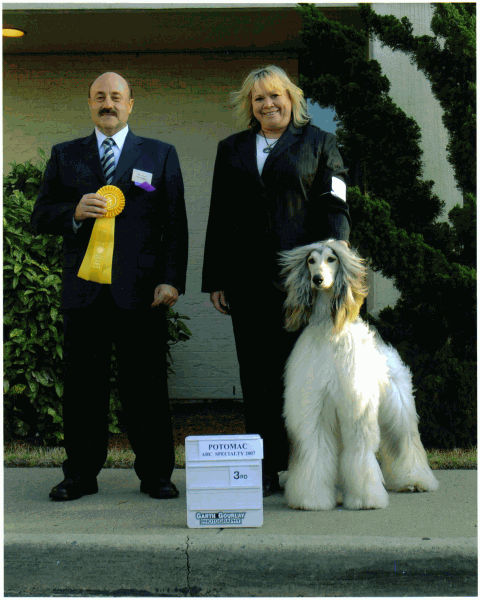 Potomac Specialty, Judge Mr. Ramon Podesta/Chile
place 3 out of 17 - open class (photo)
Tidewater Specialty, Judge Mr. Roberto Posa/CH
last cut out of 17 - open class
Richmond Specialty, Judge Russell Hastings/USA
last cut out of 17 - open class
February 2007
CONGRATULATIONS Alisa and Clark to second place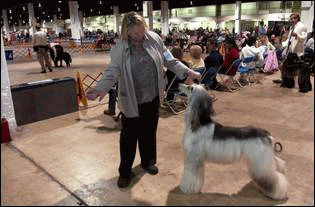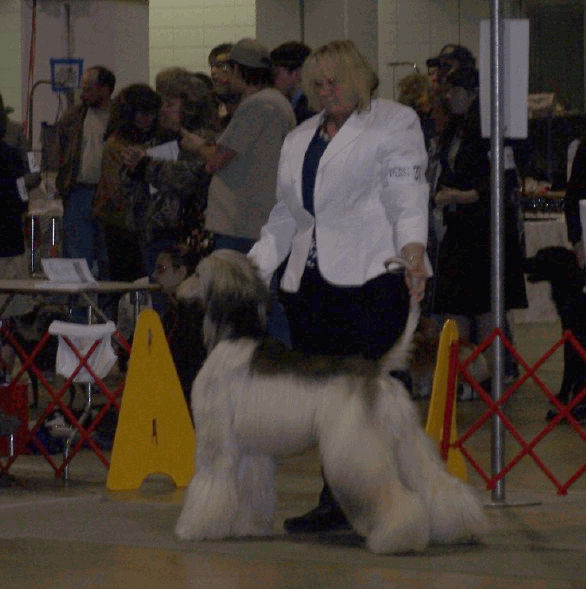 09/2006
70th Afghanhound
National Speciality

Clark was in the last cut at the National Sweeps 12-15 month
under Judge Mrs. Barbara Cassidy....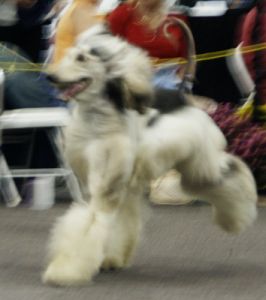 Clark was again in the last cut out of 29 dogs at the Regular class 12-18 month
under Judge Mrs. Betty Richards....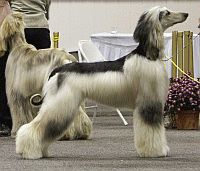 Clark was Res. Winners dog at the Valley Forge Kennel club under Judge Carol Esterkin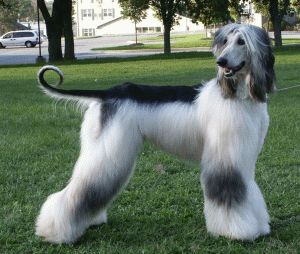 03/21/2006
"Clark" - Scent-of-Fame American Gigolo

did his first footsteps in the showring and he did very well,
winning several times his puppyclass...
CONGRATULATIONS Alisa and Clark, great job!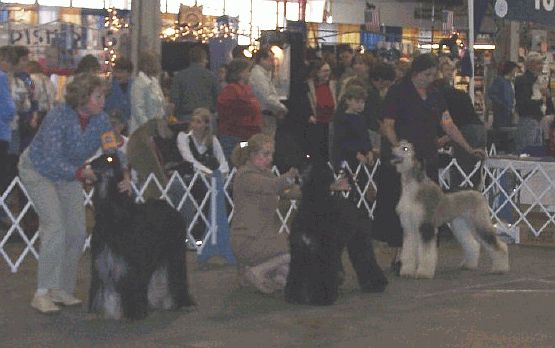 Thank you Jan Swayze for the wonderful handling of Clark at this show!